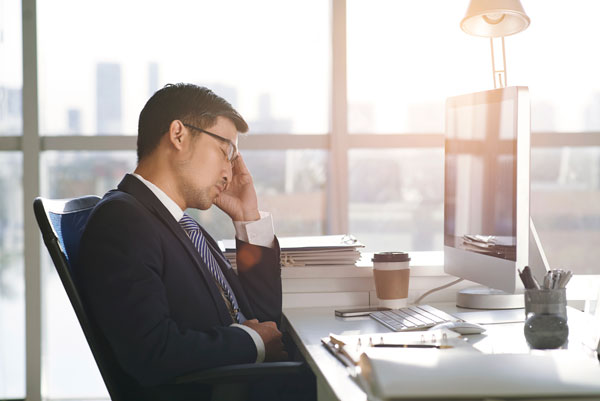 Are Adjustable Sit-to-Stand Desks Worth the Money?
Are Adjustable Sit-to-Stand Desks Worth the Money?
Did you know that the cost of doing business just constantly keeps rising? Time and again, news sources and reports, including an article from U.S. News in 2014 (aptly entitled "The Global Cost of Doing Business") have emphasized how expensive it is to do business in key global economies within the Organisation for Economic Co-Operation and Development (OECD). As a report from SKOLKOVO Institute for Emerging Market Studies succinctly puts it: "Even in the best of times, it is difficult to be an entrepreneur…"
Not only that, competition is getting way stiffer. With cutting-edge business technologies and groundbreaking marketing schemes evolving and emerging as we speak, it's becoming clear that companies have no other choice but to adapt with the times or run the risk of getting left behind by their forward-thinking rivals. When that happens, it'll translate into business losses and ultimately, financial troubles. Of course, no businessperson in their sound mind would want to wait for those to happen.
This is exactly why gaining a competitive advantage today is crucial for the success of any business tomorrow. Not surprisingly, as reports of the amazing impact that standing desks have in the workplace goes viral, savvy companies and organizations are slowly jumping in on a chance to join this revolution. From powerful institutions (e.g. the White House, United Nations Secretariat, and Federal Reserve Bank) to a slew of avant-garde startups, more and more offices are realizing that investing in such a subtle business innovation means they're heeding the famous cliché—"work smart, not hard".
As hyped up as people are about sit-to-stand desks nowadays, we know there's the other side of the coin. In fact, by now we're guessing that you might be thinking… yeah, I understand what you're saying but, will a standing desk really make that much of a difference?
Let's check the facts, shall we?
Standing Desks Boost Productivity
You need not look further for proof on this because we've got this very informative post on why stand desks make employees more productive. To cut the long story short for those too busy to check out that link: standing desks make your staff healthier and much more active throughout their shift—just what every company needs to achieve optimal business efficiency day in and day out.
To find the right standing desk for your office please click the link below:
Standing Desks May Help With Employee Retention
Health concerns remain to be a primary driver behind high employee turnover rates in businesses. With that said, business implements that promote your staff's well-being like stand desks can ultimately keep those losses to a minimum.
Although many top-ranking corporate officers often downplay the value of healthy and loyal employees, what many don't realize is that such costs add up to deceptively ridiculous amounts over the span of a year. In fact, human resource experts roughly estimate that a company of 10,000 employees with an average turnover rate lose a whopping $41.3 M annually. Ouch.
To find the right standing desk for your office please click the link below:
Standing Desks May Help With Company Culture
Combine those humble standing desks, the harmonious relationship between you and your employees, as well as a happy, engaged, and healthy workforce and you get a winning corporate culture. It may not seem to have much physical value on paper but, in reality, it's what separates thriving and successful brands from run-of-the-mill types. Not only that, your company will become the top destination for the most skilled and talented workers in the market.
Don't you worry—it's never too tall of a task to create a winning company culture. Take the case of HuffPost and their ongoing crusade for workplace napping.
We can't emphasize enough how standing desks are worthwhile investments for any business. When your company relies largely on the productivity and efficiency of the workforce to succeed, such innovations may just be what you need to fully maximize your full profit potential. Once that happens, there's little doubt that you'll attain both a return on your investment as well as corporate longevity.
So don't you think standing desks are worth your attention and money?
To find the right standing desk for your office please click the link below: